General Rules and Protocol to Protect Yourself and Others from COVID-19
We are pleased to welcome you to South America! Independent studies have concluded that air travel is safe, and travelers may return to the friendly skies confidently.
Our teams in the US and on the ground in South America have been closely monitoring the situation, and collaborating with local health experts and industry partners. We have been meticulously developing and implementing biosecurity protocol to ensure the health and safety of our guests and staff.
Andean Discovery has put in place preventative measures to reduce the risk of spreading COVID-19. Please read the following information carefully prior to your arrival and let us know if you have any questions.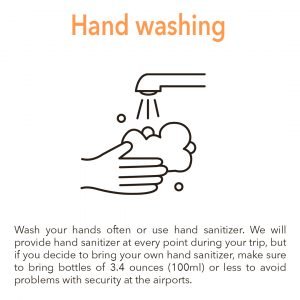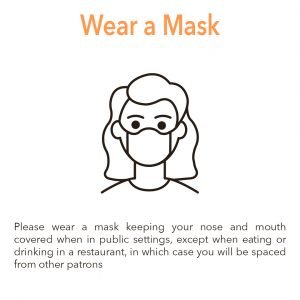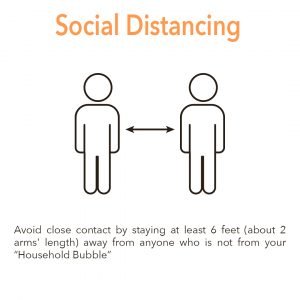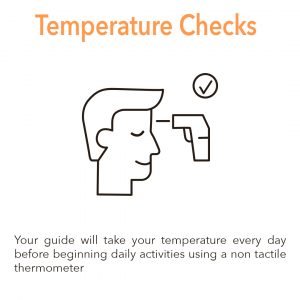 Mainland Ecuador – Entry Requirements & Protocol
RT-PCR Testing – Travelers 14 years of age and older, must provide proof of a negative COVID-19 RT-PCR test taken no more than 3 days before entering the country. Please bring 2 hard copies of your COVID-19 PCR test results and have an electronic back up stored in your email or a USB flash drive.
You will be required to fill out a Health Status Declaration form, and hand it in upon arrival to the Ministry of Health workers, who will also check symptoms.
Presenting Symptoms – Upon arrival in Ecuador, your temperature will be taken. If you present any symptoms of COVID upon arrival in Ecuador, you will be required to perform a PCR test at your own expense and proceed to quarantine until your results are available even if you present a negative PCR test at the airport of entry.
Meeting Your Guide in Quito – Due to Covid-19 restrictions, your guide will be waiting for you just outside the main entrance of the airport, holding a sign with your name on it. As you exit the international customs area, please proceed to the nearest airport exit, which is just a few steps away.
Galapagos Islands – Entry Requirements & Protocol
Travel Insurance – Travel insurance with medical coverage is required and youmay be asked to present a copy of your policy or insurance certificate.
RT-PCR Testing – You must present proof of a negative COVID-19 RT-PCR test or Rapid Antigen Test taken no more than 3 days prior to arrival in Ecuador or present a vaccination card showing the traveler received a complete series of the COVID vaccine. A negative COVID-19 RT-PCR test taken within 96 hours (4 days) of your trip to Galapagos is required, regardless of whether you have been vaccinated.
RT-PCR Lab Testing in Quito – If you are getting a RT-PCR test at a local lab in Quito, please reconfirm your appointment with the laboratory at least 48 hours before traveling. In addition, you must request that the laboratory send your test results to the following email address: pruebapcrquito@gobiernogalapagos.gob.ec, which belongs to the Galapagos Government, and also request that they CC you on the email so that you may present a digital copy of the lab results to authorities if needed.
Hard copies of RT-PCR Results – Please request for your hotel reception to print 2 hard copies of your Galapagos test results and have an electronic backup stored in your email.
Safe Passage document & Contact Tracing – Andean Discovery has registered your stay in the Galapagos Islands with the Ministry of Tourism and you have been issued a Safe Passage (Salvoconducto) document. Your Andean Discovery guide in Quito will provide this to you at check-in for your Galapagos flight. You will need to present this document at the Quito and Galapagos airports the day you travel to the archipelago. Please use extra care and keep this document on your person (not in checked luggage) at all times throughout the Galapagos portion of the trip.
Galapagos Immigration Card – You must present the Galapagos Transit Control Card, which will be provided by Andean Discovery at check-in for your Galapagos flight. Please make sure to keep this card in a safe place (not in checked luggage) for your return flights to Quito/Guayaquil.